Longtime communities living in Washington Heights, Inwood and Hamilton Heights are facing eviction due to increasing rent prices. 
Income in these longtime communities living in Upper Manhattan has been traditionally low, and this is reflected in their low home ownership rate.
For these reasons, this research focused on describing the different variables that have an influence on a person's economic development.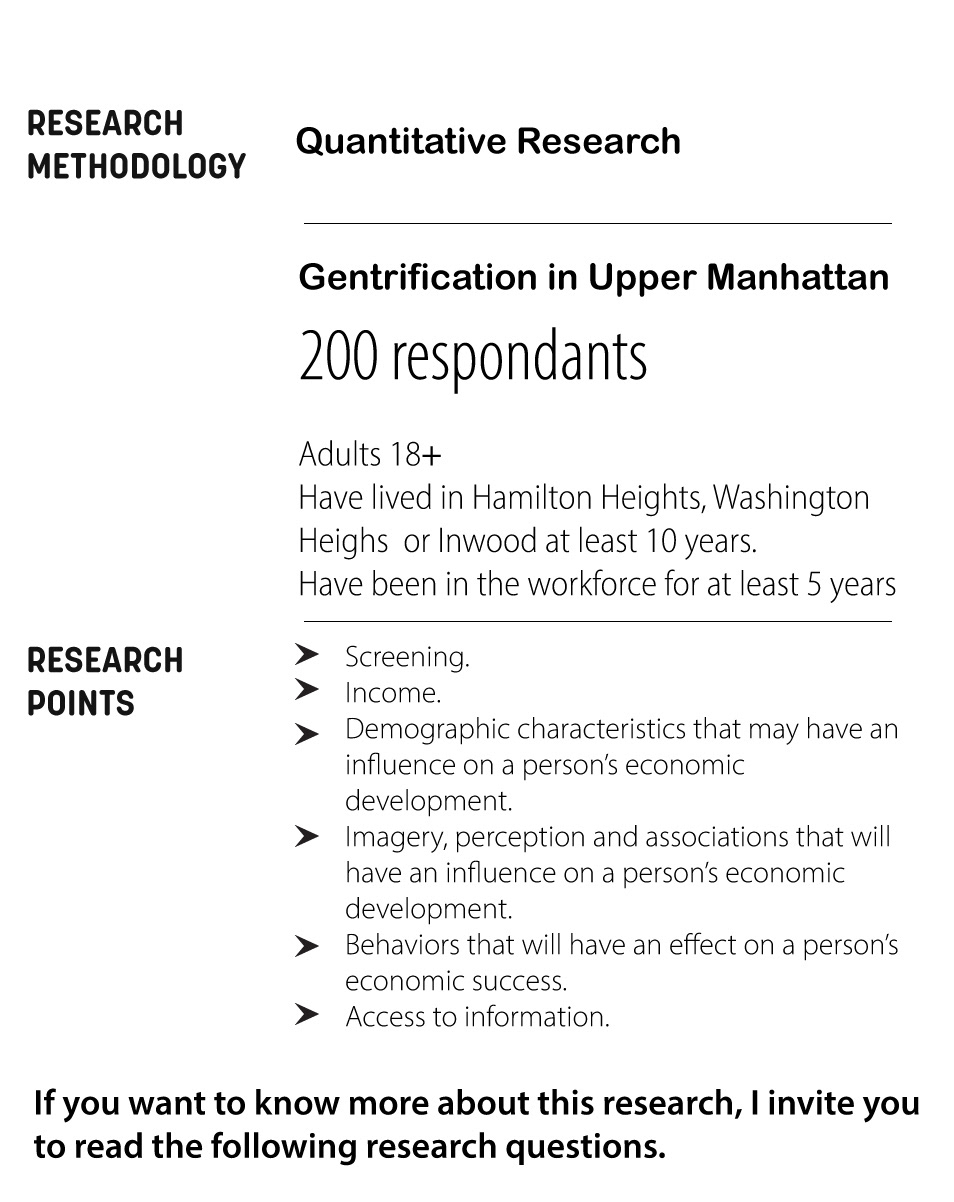 The following answers belong to the 70% of respondents who said that they disagree or somewhat disagree with the statement 
" In the past 5 years, my economic situations has improved."