The Department of Health and Mental Hygiene conducts regular inspections to restaurants across the city, and provides a grade depending on sanitary violations. 
One of these violations is the

04K violation

which is given whenever rats (not mice) were seen inside the restaurant or there clear signs of rats. 
The following chart is divided by 13 types of cuisine and their percentage of

04k violations

in Brooklyn.
- Python (pandas, Matplotlib, NumericalPython)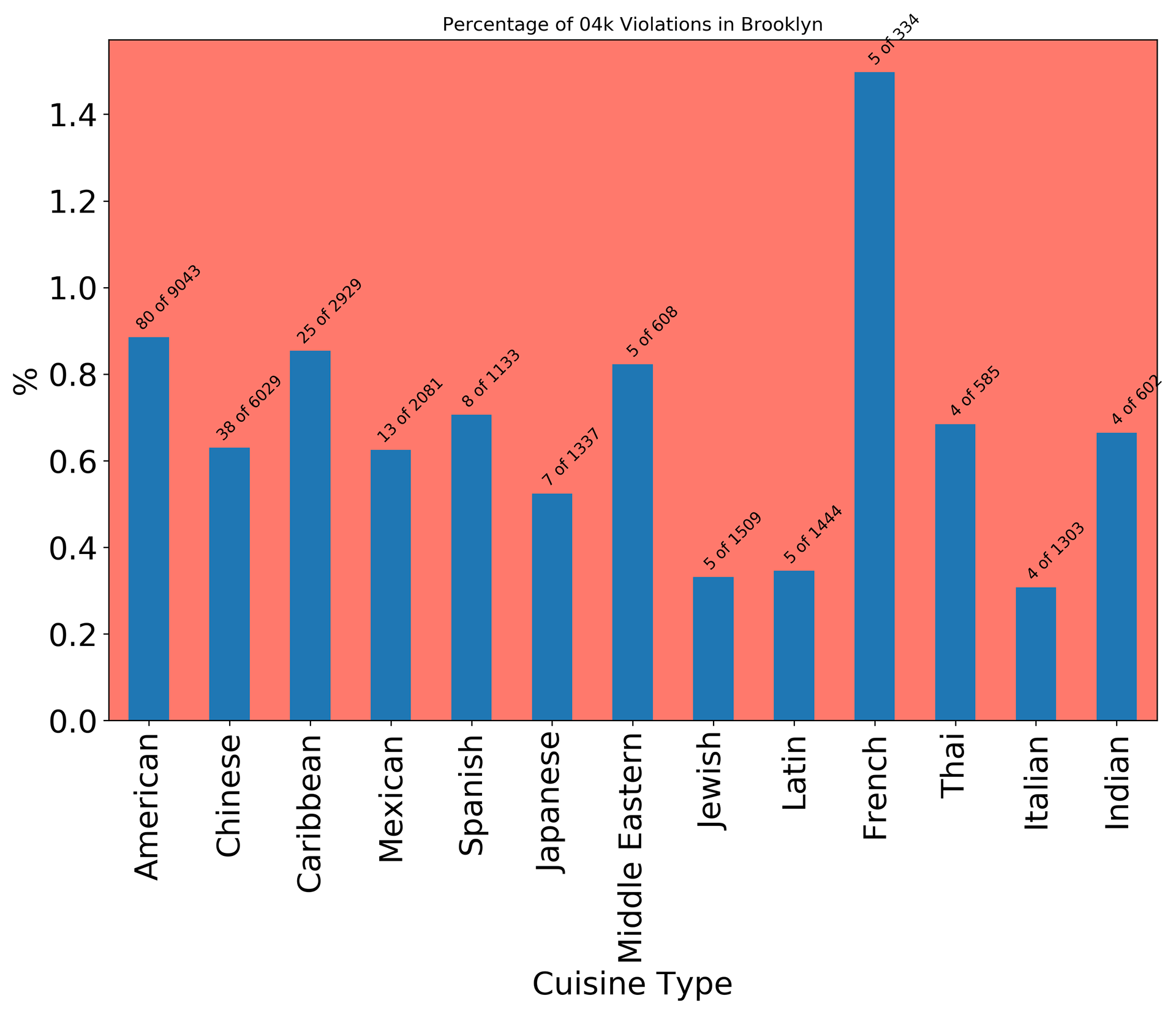 Let's look at how much each cuisine type represented in the total of 04k violations: