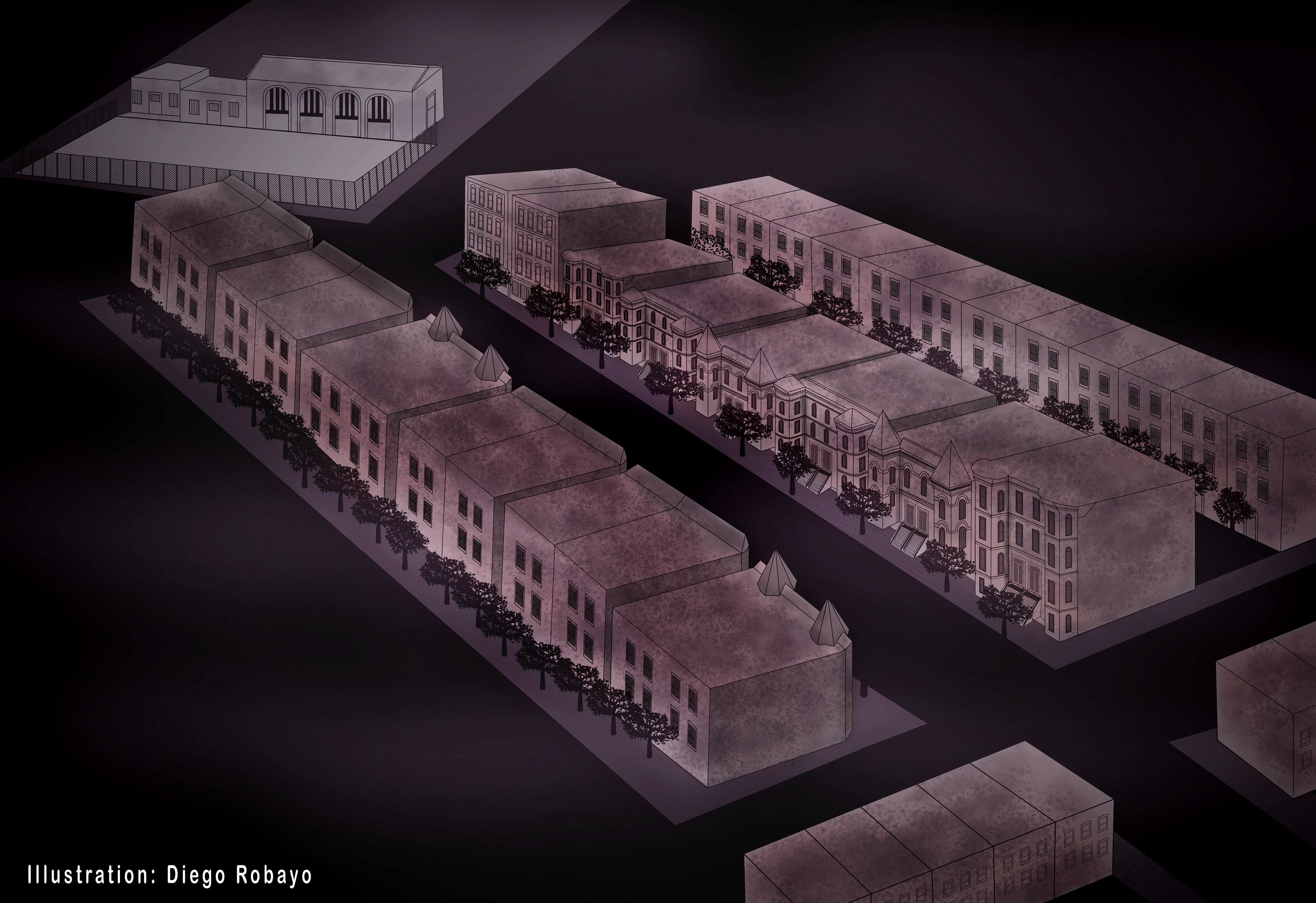 The Longwood Historic District, situated just west of Hunts Point, is located in an area of the South Bronx that remained basically rural until the turn of the twentieth century.
Primarily residential, the Longwooa Historic District, located in a community today known as Pueblo de Mayaguez, contains some of the best of the turn-of-the-century architecture that transformed the Bronx into an urbanextension of Manhattan. 
Virtually all of the district was developed by an astute and farsighted developer, George B. Johnson, who bought theabandoned S. B. White estate around 1898. 
The cohesive character of the Longwood district results from the fact that almost all of the residences were designed between 1897 and 1900 by the architect, Warren C. Dickerson, who was born on Long Island in 1853 and educated at the Cooper Institute. 
After working as a carpenter for several years he opened an architectural office in San Diego and later moved to San Francisco. Dickerson returned to New York in 1893 and developed an extensive and successful architectural practice.